Colorfully Glow in the Dark Cups LED Wine Glasses Bring the Wonder of the New Year Holiday

Dec 19,2022


CXL
Colorfully Glow in the Dark Cups LED Wine Glasses Bring the Wonder of the New Year Holiday
Festive holidays of a year are coming officially! The holiday season is a time to have a few drinks, be merry, and have a sensational time! We are delighted to introducing our sets of 6 LED light-up food grade safe PS LED wine glasses.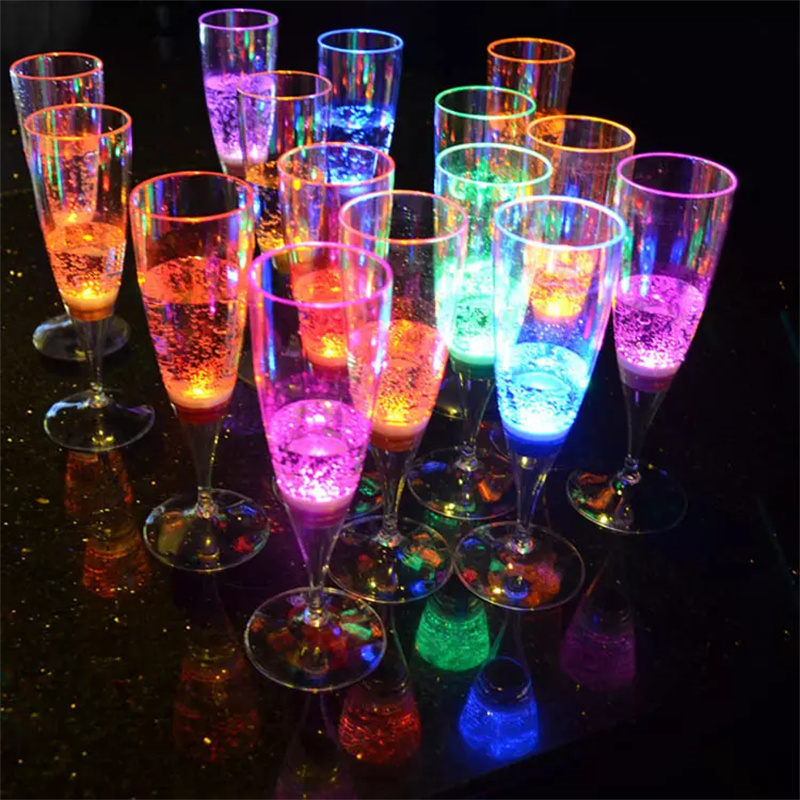 Made of PDA approved plastic with quality craftsmanship and exacting attention to detail. each set of 6 LED wine glasses has one each of red, orange, yellow, green, blue and pink glasses. Each glass is liquid activated and will turn off automatically after the cup is empty.
LED wine glasses are suitable for a wide range of drinks from Cocktail glasses, Prosecco glasses, Gin glasses, champagne or red and white wine glasses, they bring a touch of sparkling light-up magic to an event or celebration.
Our collection of glowing in the dark cup is available in different models, including the classic champagne flute, tulip shape champagne flute, led martini glass, Led tumbler. They are great glistening ornaments to the dinner tabletop for new year's celebrations, parties and any party where a bit of glow can really set a mood. A great conversation piece and a perfect gift for anyone too!
We invite you to check our website to explore more about our unique LED wine glasses.