E-commerce company reaches out to Light Venus for custom LED drinking glasses

Jan 18,2022


CXL
E-commerce company reaches out to Light Venus for custom LED drinking glasses
We're proud of gaining the favor from quite a lot of new clients last year or so, applying as always our principles of quality and efficiency to each and every order. Among our newest clients is a E-commerce company, specialized in led illuminated party supplies and glowing bar ware products. They look for an alternative product LED drinking glasses. After doing some research online, the client narrowed the choices down to Light Venus and two other companies. Finally, Light Venus is chosen as their manufacturing partner because of our quick response and considerate service.
The project is for a nightclub. They had an existing LED drinking glasses that are made of acrylic. However, they had the problem that it is not reusable as the LED light lasts only around 24 hours. So, their clients require to customize their products that can used repeatedly and dishwasher-safe for cost-saving.
Our design and engineering team made the adjustment by adding the replaceable battery on the stem and bottom. The material for choice is FDA approved food-grade PS because of its excellent properties. The LED drinking glasses are not only sturdy and shatter-resistant, but also holds well in the dishwasher that it remains its clarity after many cycles of dishwasher. This innovative product answers the demand of specific glassware among restaurants and bars. Our customer won large-scale order from their customers. Light Venus completed the production with premium quality in timely manner.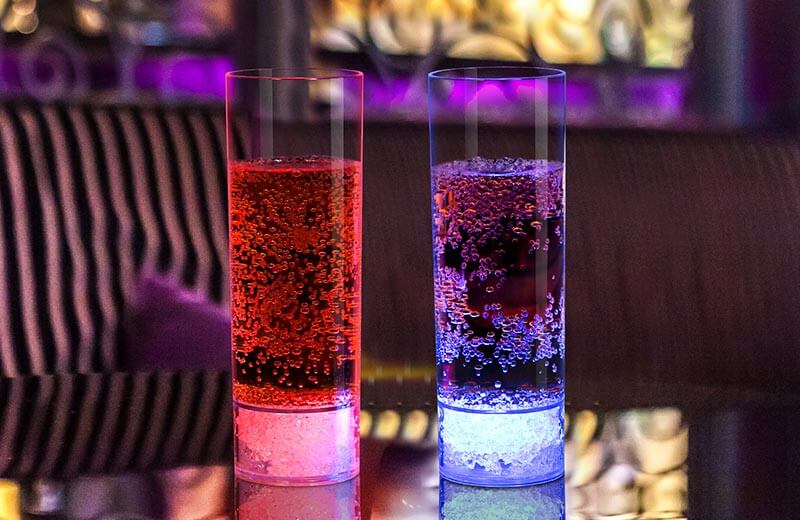 We invite you to explore some more of our recent projects to get a better understanding of what our team is serving, or if you have a project in mind, don't hesitate to contact us.