Light Venus completed a project of unique table lamp for a branded company from Italy

Jan 14,2022


CXL
Light Venus completed a project of unique table lamp for a branded company from Italy
Light Venus has successfully completed the project of custom table lamp for a branded company from Italy. Our customer is a recognized artist in the world of interactive lighting fixture, featuring blending of artistic sensibilities with functionality. They looked for a table lamp manufacturer that has both design and manufacturing capabilities to convert their vision to life quickly.
In Sept, 2021, the customer approached Light Venus for the very specific project with several key requirements.
The lamp has aesthetically pleasing form

Provides a kind portable light and sound experience

Features Bluetooth connectivity to transfer the highest quality audio wirelessly from any mobile device

Touch sensitive volume control and IR remote control

Full spectrum energy efficient LED light
The client sent us their 3D drawing. Our design and engineering teams came up with different proposals and quotation in a week.Upon receipt of the confirmation, we worked out the prototype sample for approval in 2 weeks. Customer was very pleased with the prototype sample. It took 5 weeks in completing the tooling and pre-production sample. Once sample approval, we were full force straight to the production. As per our commitment, the production team made the delivery in 6 weeks. The product was made to the exact requirements.
The customer was very impressed with our quick response and action throughout the initial correspondence. Through this cooperation, Light Venus is honored to be listed as their long-term strategic partner in the development of LED lights products.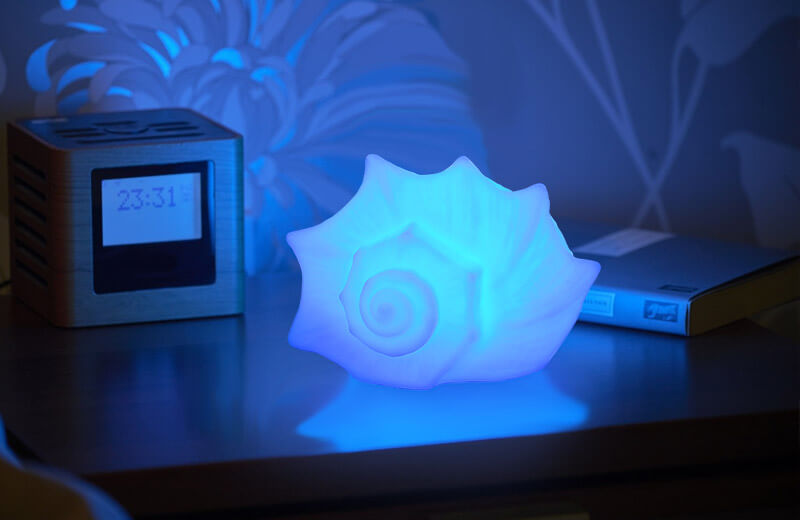 Light Venus won a contract with Disney