What are the purchasing skills of led atmosphere table lamps?

May 18,2022


CXL
What are the purchasing skills of led atmosphere table lamps?
1. Look at the color temperature: From the perspective of color temperature, it can be divided into warm tones and cool tones. If you want to install it in living areas such as bedrooms, living rooms, dining rooms, etc., it is recommended to use LED lights with warm colors. It can make people feel comfortable and soft, and can also create a warm living atmosphere. For storage rooms, basements, and other places with higher lighting requirements, it is recommended to use cool-colored LEDs, etc., which can facilitate finding things and make the space brighter.
2. Look at the color rendering index: it refers to the color of the display light source. Some LED lights have a single color, and some LED lights have rich colors, such as red, green, blue, and so on. When purchasing, we can choose the appropriate display index according to the space used, purpose, etc.
3. Look at the lumen: When purchasing, we also need to check its lumen index. Generally speaking, the higher the lumen index, the brighter the bulb and the better the lighting effect.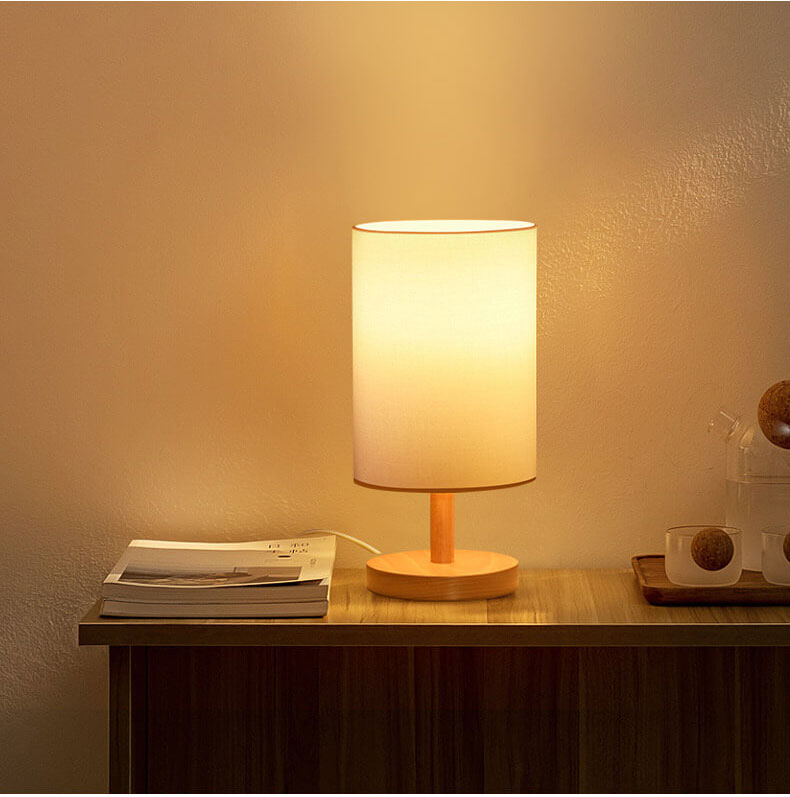 This mini table lamp features an open fabric shade and a natural textured solid wood body. E27 compatible incandescent bulb required, but not included. Brings a decorative wood vibe to interior spaces. Can be widely used in the living rooms and bedrooms.
Combining East and West, tradition, and modernity, the stylish mini table lamp is the perfect balance of aesthetics, proportions, simplicity, and personality. The translucent fabric shade not only acts as a diffuser, casting light in multiple directions while creating a comfortable, glare-free environment, but it also adds to the apparent appeal and enhances the softness of the interior space. The sleek minimalist look is suitable for many rooms. It can be placed above a dining table, in a reception area, or on a table in a hotel bedroom for a touch of understated luxury.