Why Can a Corner Floor Lamp Be Beautiful And Practical?

May 31,2022


CXL
Many people think that corner floor lamps are not suitable for home life. The editor believes that turning the corner floor lamp is very necessary for home life. The following editor will take you to learn more about the necessity of turning corner lights in the home environment!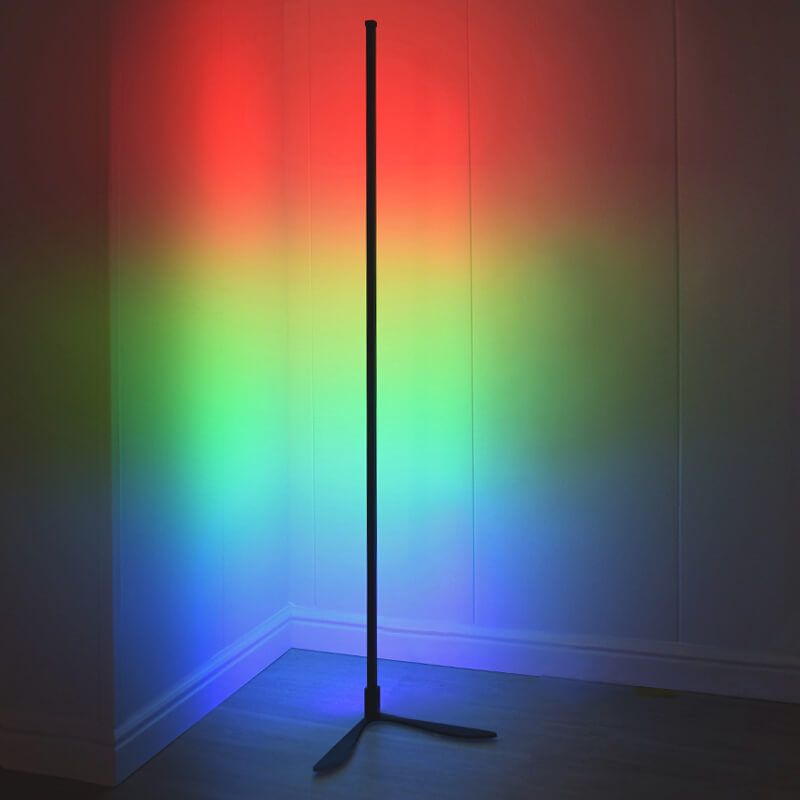 Generally speaking, the corner floor lamp is arranged at the corner of the living room and the rest area. The design of this corner floor lamp is simple but not simple. The LED light strip is built in a vertical fan-shaped tube, which can be controlled by Bluetooth to achieve a colorful lighting rendering effect; the base is A ninety-degree steel tube that saves room space very much, so the product is very effective as a decorative atmosphere light. The corner floor lamp is used to meet the local lighting of the room and embellish the home environment. But it's important not to put it next to tall furniture and not to get in the way of our common areas.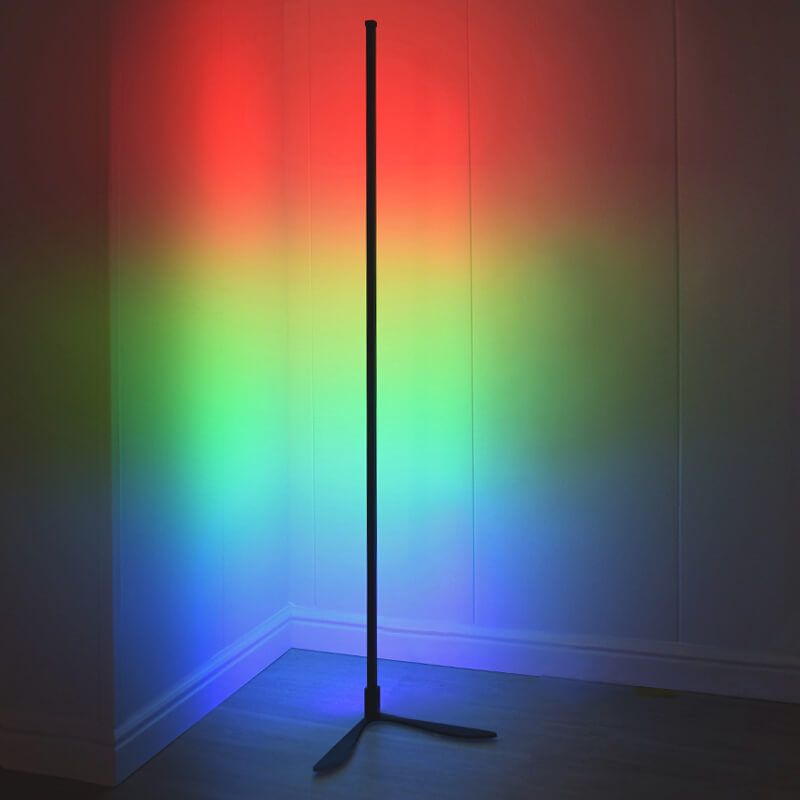 The minimalist LED turn corner floor lamp features a space-saving design perfect for the corner of a living room, dining room, bedroom, guest room, or office, featuring soft white integrated LEDs for hours of custom lighting. APP or remote control can simply shuffle different colors and multi-color effects.
feature
* Dynamic lighting effects mode. Dynamic mode offers amazing dynamic color combinations of multiple colors, speed changing parameters, and brightness to create a magical vivid light show for the home
*Static light effect mode. Pick a color you like and cycle through static colors randomly. The soft warm light monochrome mode is perfect for quiet spaces, private dens, or cozy nooks, and its minimalist form and clean lines won't be distracting. This is an intimate companionship at night.
* Music sync. The lighting effect of the colored corner lights can synchronize the rhythm of any music or sound, switch the effect with the rhythm, and act as a party light.
* LED light source. Powered by energy-efficient LED lights for durability. Using high-quality LED chips to protect eyes, no stroboscopic.
* RGB color. 16 RGB colors and 4 levels of dimming create a stylish ambiance or warm ambient light to suit different themes of living room, bedroom, entertainment room, bar, and party.
* 4 timer settings. Timer settings include 30 minutes, 60 minutes, 90 minutes, and 120 minutes.
* Control modes include smartphone APP control, infrared remote control, and radiofrequency remote control.