Why More and More Restaurants are Choosing Cordless table lamps

May 23,2022


CXL
When you run a restaurant or hotel, the appearance of the table is very important, in some of the more developed countries. The hospitality industry is relatively developed, which is why hotels must ensure that only the best are kept on the table to reflect high standards and excellence. Cordless desk lamps are used in many hotels and upscale restaurants. These lamps are a pure representation of class, beauty, and abundance. In fact, due to the high demand, hotel suppliers in developed countries are also introducing more types of lamps into the market.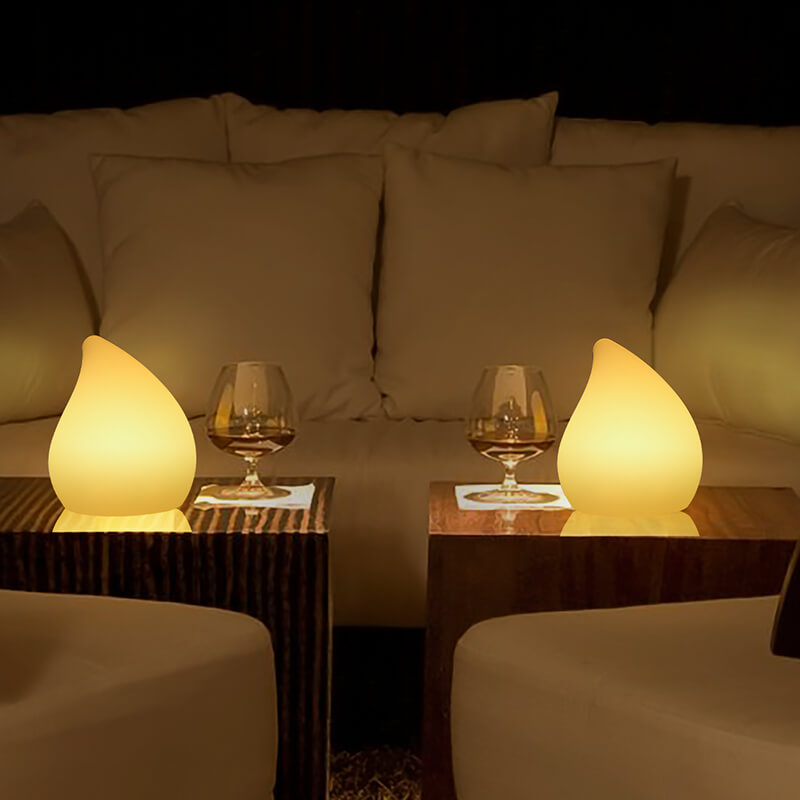 We know you must be wondering why we care so much about lamps when there are other alternatives. Well, the answer is that the look of the table helps the customer experience. If you think food alone is enough to get your restaurant up the ladder of success, you are wrong. Besides beautiful cutlery, adding some dining accessories will take the look of the table to the next level.
In this article, we'll introduce you to some of the best, great-looking restaurant cordless table lamps that will wow your customers. The table lamp is from one of the most popular brands, LightVenus. The brand is known for its unique-looking cordless dining room table lamps and the highest quality. Let's not waste any time and dive right into it.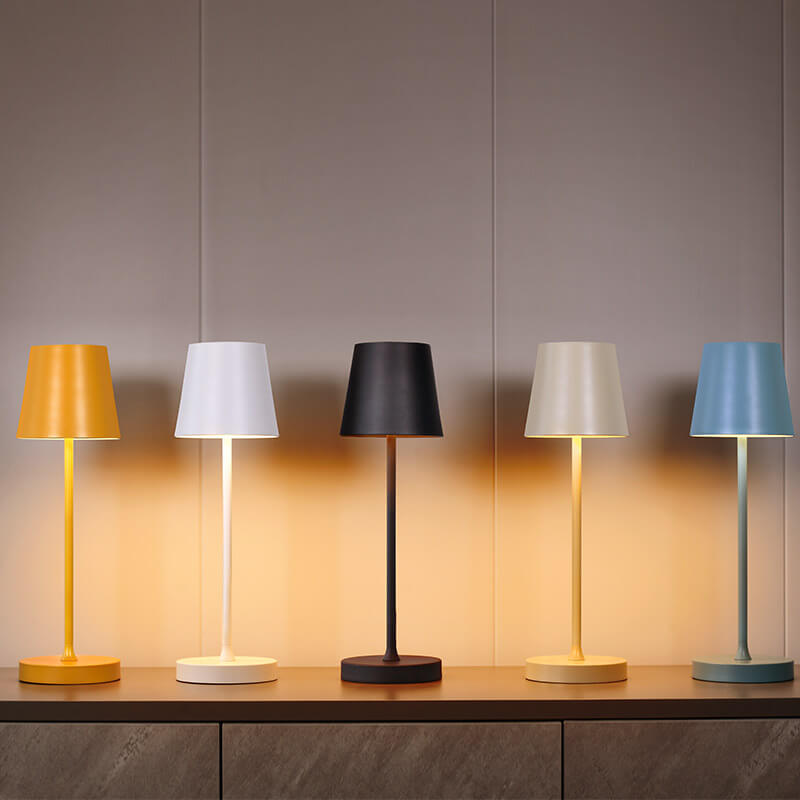 This portable rechargeable LED light is the perfect combination of technology and style. The slim body fits in many spaces. The die-cast painted aluminum body works perfectly with a variety of interior trim schemes, bringing a pop of color to the space.
Designed to be portable and rechargeable for a variety of applications, this metal LED desk lamp features a slim aluminum body and a range of tasteful finish options. It can be placed on either side of the sofa for a splash of light while you enjoy reading. Can be used as an accent light in a master bedroom or guest room for a modern look. The battery lasts up to 7-13 hours per charge, making it ideal for temporary setups in cafes or alfresco restaurants. It is equipped with touch dimming, which can be adjusted according to the lighting preferences set by the mood.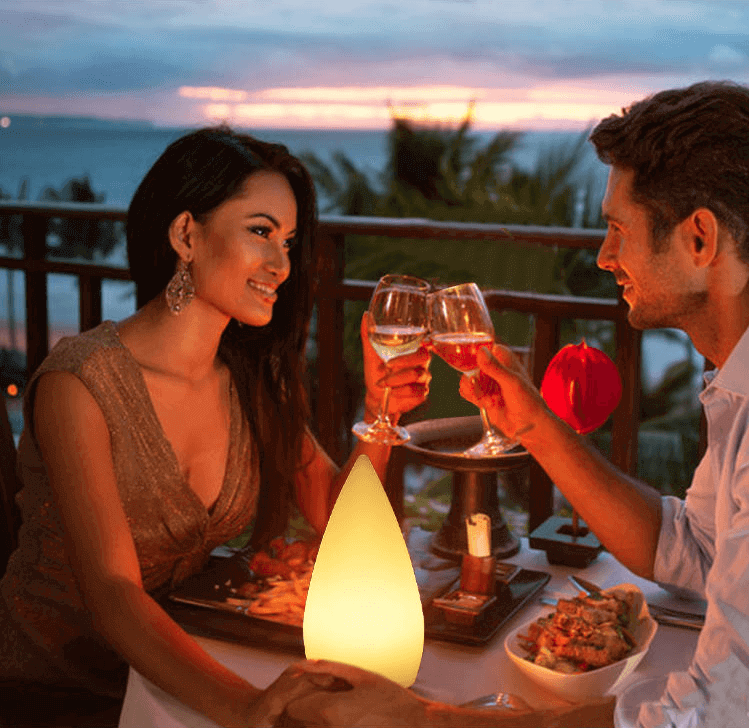 This fresh and flowing tapered LED desk lamp brings a playful vibe to indoor and outdoor lighting. With 16 lights, 5 brightness levels, and a handy smart remote, this light is perfect for any occasion, and the fresh and smooth tapered LED desk light brings a playful vibe to indoor and outdoor lighting. Place it by your bedside in the bedroom to add a pop of color to nighttime reading, or to add ambiance to the living room and dining area when entertaining friends and family for a holiday party. Made of high-quality strong PE, this lamp is the perfect lighting decoration for outdoor events, bars, restaurants, resorts, leisure places, and other uses.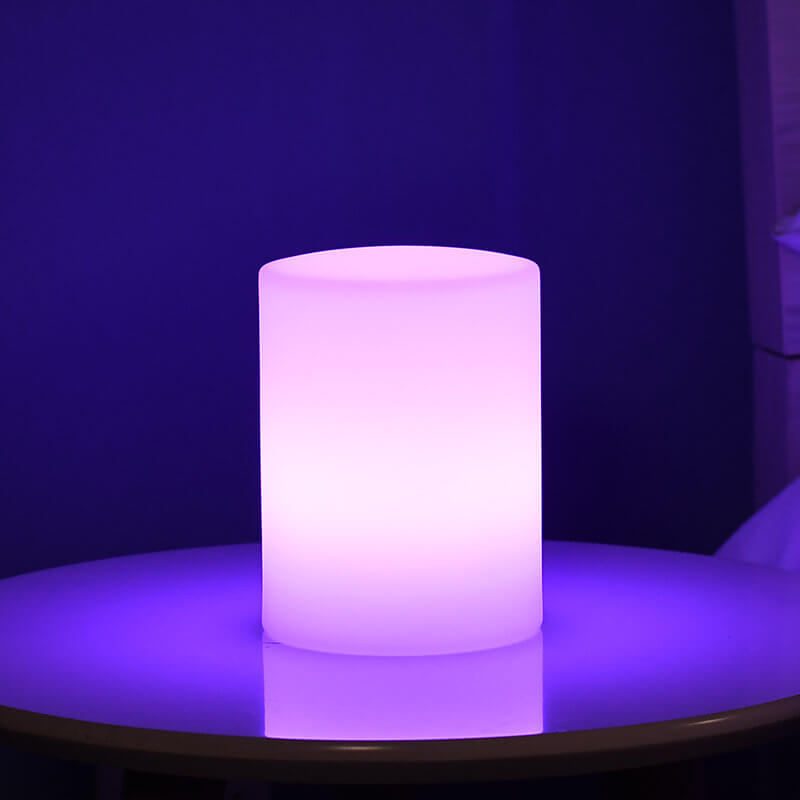 The Cylindrical Table Lamp has a cylindrical design and is made of high-quality PE with a waterproof rating of up to IP44, making it the perfect cordless lamp for outdoor dining, portable path lighting, and children's bedside lights, late-night games, and more. The lamp has 16 colors of light, 5 brightness levels, and 4 light effects. A handy remote makes it easy to adjust color and brightness.